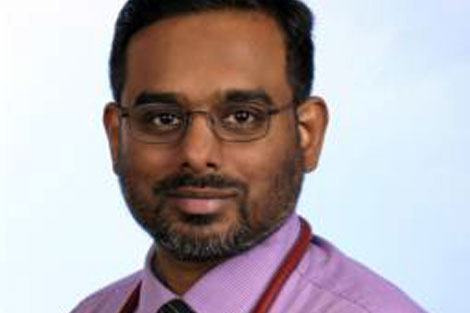 Dr Qadri trained in the United Kingdom at the Bradford Royal Infirmary and the Bradford & Cookridge Hospital, Leeds.
He became a Fellow of the Royal Australasian College of Physicians, and Consultant Nephrologist after completing Physician training in Australia at Royal North Shore Hospital.
Dr Qadri has had extensive transplant experience at the Prince of Wales Hospital and the Royal North Shore Hospital.
Dr Qadri has also practiced in General Medicine and Geriatric Medicine at the Royal Hobart Hospital.
Clinical interess includes management of hypertension, dialysis, medical management of renal calculi and Medical Epidemiology.
Dr Qadri has been a frequent speaker at scientific meetings and published in the field of kidney stone prevention.
KEY PAPERS & PRESENTATIONS
Renal stones: first steps and keys to reducing recurrence.
Qadri, ZA. Lonergan, M. Lambert, K.
A clinical audit of the use of high dose Ergocalciferol in vitamin D deficient patients on haemodialysis.
Australian and New Zealand Society of Nephrology, Annual Scientific Meeting
A Clinical Audit of Protocol Renal biopsies in Transplant patients. Can we justify.
RACP Annual scientific meeting, Tasmania, Hobart.

STATE OF THE ART
Dialysis Machines
Dialysis Unit Facilities
Long-term Satellite Hemodialysis
Holiday Hemodialysis
MEDICAL MANAGEMENT BY ACCESS NEPHROLOGY
Non-formulaic individualised dialysis treatment
Flexible dialysis scheduling
Quality of your life focus
Co-operative management with your Physician, General Practitioner and Allied Health
ADDRESS
Yorke Dialysis Clinic,
Peter Yorke Building,
Level 3, 173 Strickland Crescent,
DEAKIN ACT 2600
PHONE/FAX
Ph: 02 61536600
Fax: 02 6281 2257
EMAIL
nathan.monck@fmc-asia.com