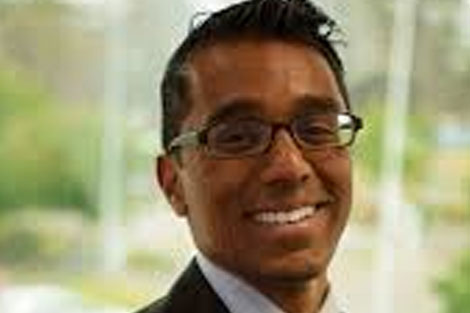 Dr Ganesh Ramanathan obtained medical degree from University of Melbourne.
He went on to train in 3 different states including Victoria (Austin & The Northern Hospital), Northern Territory (Royal Darwin Hospital and Alice Springs Hospital) and New South Wales (Royal Northshore Hospital, Prince of Wales Hospital, St George Hospital and The Wollongong Hospital). 
He has extensive dialysis experience from Northern Territory and transplant experience from Royal Northshore and Prince of Wales Hospital. 
Clinical interest include management of hypertension and electrolyte disorder, chronic kidney disease and dialysis. 
He has published in the areas of dialysis and glomerulonephritis.
Analysis of clinical presentation, pathological spectra, treatment and outcomes of biopsy‐proven acute postinfectious glomerulonephritis in adult indigenous people of the Northern Territory of Australia. Authored by Ganesh Ramanathan, Asanga Abeyaratne, Madhivanan Sundaram, David Kiran Fernandes, Basant Pawar, Greg John Perry, Cherian Sajiv, Sandawana William Majoni,

First published:

09 April 2016
Diagnosing and preventing iron overload. Authored by 

Ganesh Ramanathan,

John K. Olynyk,

Paolo Ferrari. Hemodialysis InternationalVolume 21, Issue S1. First published: 22 March 2017
STATE OF THE ART
Dialysis Machines
Dialysis Unit Facilities
Long-term Satellite Hemodialysis
Holiday Hemodialysis
MEDICAL MANAGEMENT BY ACCESS NEPHROLOGY
Non-formulaic individualised dialysis treatment
Flexible dialysis scheduling
Quality of your life focus
Co-operative management with your Physician, General Practitioner and Allied Health
ADDRESS
Yorke Dialysis Clinic,
Peter Yorke Building,
Level 3, 173 Strickland Crescent,
DEAKIN ACT 2600
PHONE/FAX
Ph: 02 61536600
Fax: 02 6281 2257
EMAIL
nathan.monck@fmc-asia.com