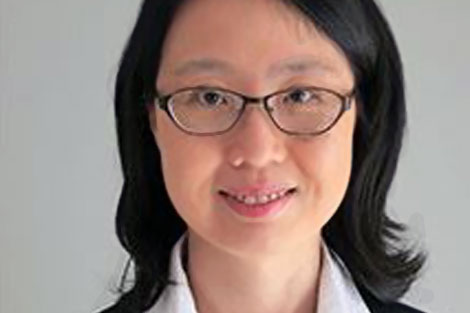 Dr Sharon Ong graduated in Medicine from the University of New South Wales and commenced her postgraduate training in Internal Medicine in Canberra.
Subsequently, she underwent training in Nephrology in Sydney followed by a PhD in the field of hypertension at the John Curtin School of Medical Research, Australian National University. Her research has not only been presented in national and international conferences but also been published in peer-reviewed Australian and international journals.
Prior to her return to Canberra with her family, she held a position as a Staff Specialist Consultant Nephrologist at the St George Hospital in Sydney. During that time, she was also the Director of Peritoneal Dialysis at the St George Hospital Renal Unit and a Conjoint Senior Lecturer at the University of New South Wales.
Dr Ong practices in all areas of Nephrology with clinical interests in hypertension, chronic kidney disease and dialysis.
Smyth B, Ong S. Severe hypocalcaemia and hypophosphataemia following intravenous iron and denosumab: a novel drug interaction.Intern Med J. 2016 Mar;46(3):360-3
Williamson PM, Ong SLH, Whitworth JA, Kelly JJ. The role of sustained release isosorbide mononitrate on corticosteroid-induced hypertension in health human subjects. J Hum Hypertens. 2015 Dec; 29(12):737-43.
Tranter S, Cuesta AC & Ong S. Evaluation of a pre-peritoneal dialysis assessment and education programme. Renal Soc of Aust J, 2014:10(3), 112-115.
Ong SLH, Vohra H, Zhang Y, Whitworth JA. The role of mitochondrial superoxide in   glucocorticoid-induced hypertension. Oxid Med Cell Longev 2013; 2013:517045.
Pettit F & Ong SLH. Management of Hypertension in Pregnancy. eMIMS Disease Index. Revision August 2013.
Ong SLH, Whitworth JA. Glucocorticoid-induced hypertension and the nitric oxide system. Expert Rev Endocrinol Metab 2012; 7(3): 273-80.
Ong SLH, Whitworth JA. How do glucocorticoids cause hypertension: role of nitric oxide deficiency, oxidative stress and eicosanoids. Clin of North Am 2011; 40(2):393-407.
Canney M, Liu E, Vonthethoff L, Weatherall C, Ong SLH. The nephritic syndrome and hepatitis due to acquired syphilis: an uncommon presentation of a re-emerging disease. NDT Plus 2011; 4(1): 67-70.
Thida M, Earl J, Zhao Y, Wang H, Tse CS, Vickers JJ, Sutton M, Ong SLH, Mori TA, Croft KD, Whitworth JA, Zhang Y. Effects of sepiapterin supplementation and NOS inhibition on glucocorticoid-induced hypertension. Am J Hypertens 2010; 23(5): 569-574.
Ong SLH, Brown MA. MIMS Disease Index (eMIMS) 2010. Hypertensive disorders in pregnancy.
Zhang Y, Wu JHY, Vickers JJ, Ong SLH, Temple SEL, Mori TA, Croft KD,Whitworth JA. The role of 20-hydroxyeicosatetraenoic acid in glucocorticoid-induced hypertension. J Hypertens 2009; 27(8): 1609-1616.
Kho CL, Brown MA, Ong SLH, Mangos GJ. The effect of arm circumference and blood pressure cuff size on blood pressure measurement in pregnancy. Obstet Med 2009; 2(3): 116-120.
Ong SLH, Zhang Y, Sutton M, Whitworth JA. Haemodynamics of dexamethasone-induced hypertension in the rat. Hypertens Res 2009; 32(10): 889-894.
Ong SLH, Zhang Y, Whitworth JA. Mechanisms of dexamethasone-induced hypertension. Curr Hypertens Rev 2009; 5(1): 61-74.
Ong SLH, Zhang Y, Whitworth JA. Reactive oxygen species and glucocorticoid-induced hypertension. Clin Exp Pharmacol Physiol 2008; 35(4):477-82.
Ong SLH, Vickers JJ, Zhang Y, McKenzie KUS, Walsh CE, Whitworth JA. Role of xanthine oxidase in dexamethasone-induced hypertension in rats. Clin Exp Pharm Physiol 2007; 34: 522-4.
STATE OF THE ART
Dialysis Machines
Dialysis Unit Facilities
Long-term Satellite Hemodialysis
Holiday Hemodialysis
MEDICAL MANAGEMENT BY ACCESS NEPHROLOGY
Non-formulaic individualised dialysis treatment
Flexible dialysis scheduling
Quality of your life focus
Co-operative management with your Physician, General Practitioner and Allied Health
ADDRESS
Yorke Dialysis Clinic,
Peter Yorke Building,
Level 3, 173 Strickland Crescent,
DEAKIN ACT 2600
PHONE/FAX
Ph: 02 61536600
Fax: 02 6281 2257
EMAIL
nathan.monck@fmc-asia.com