Commitment to dialysis should embody: 
Enthusiasm; you are willing to co-operate and make the interaction between The System (about 110 renal unit personnel) and your lifestyle work.
Dialysis is mostly driven by dialysis trained nursing staff. Although under medical supervision "The System" is directed by protocols and medical pathways to administer treatment.
Have you a sense of self advocacy and enquiry? It is important to lead The System, to obtain the best out of dialysis.
Allowing The System to lead your life can be wilting.
You co-operate, but The System should never subsume your life.
Dialysis should blend with your life. For some hapless patients, dialysis becomes their life!
Chose wisely:
Your doctor.  In particular, consider whether the relationship is working as it is a partnership for the rest of your life.
The mode of dialysis (haemodialysis or peritoneal dialysis), as although in theory you can change between these forms of treatment in practice it may be very difficult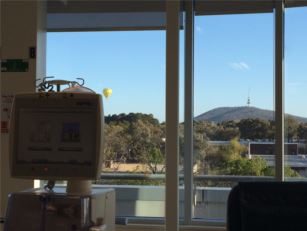 STATE OF THE ART
Dialysis Machines
Dialysis Unit Facilities
Long-term Satellite Hemodialysis
Holiday Hemodialysis
MEDICAL MANAGEMENT BY ACCESS NEPHROLOGY
Non-formulaic individualised dialysis treatment
Flexible dialysis scheduling
Quality of your life focus
Co-operative management with your Physician, General Practitioner and Allied Health
ADDRESS
Yorke Dialysis Clinic,
Peter Yorke Building,
Level 3, 173 Strickland Crescent,
DEAKIN ACT 2600
PHONE/FAX
Ph: 02 61536600
Fax: 02 6281 2257
EMAIL
nathan.monck@fmc-asia.com